BOOK A MOBILE COCKTAIL CLASS FOR YOUR NEXT PRIVATE EVENT!
Interested in private mixology classes? Book us for an experience like no other. From corporate team building events to birthday and bachelorette parties, book club meetings, dinner parties or just ones enjoyed with friends and family, it's hard to beat a uniquely personalized session of cocktail classes?
Our Cocktail Classes are the perfect way to get a party off to a fun start, an effective team building event, or that perfect date night idea with a difference. We offer tailored hands-on cocktail class experiences for groups from 6 to 14 people. We can creatively customize our experience to fit your event.
We are able to organize private mixology classes of all kinds.
IN OUR FUN AND INTERACTIVE CLASSES YOU WILL MASTER ESSENTIAL COCKTAIL MAKING TECHNIQUES FOR THE ASPIRING BARTENDER.
HANDS-ON PROFESSIONAL INSTRUCTION

PERSONAL COCKTAIL STATIONS WITH BAR TOOLS (SHAKER, JIGGER, MUDDLER, STRAINER)

LEARN THE INS AND OUTS OF SIMPLE SYRUPS AND INFUSIONS

MASTER THE ART OF LAYERING COCKTAILS

SHAKE YOUR OWN FOAM TOPPED COCKTAIL

LEARN TECHNIQUES ON HOW TO GARNISH YOUR COCKTAIL LIKE A PRO

RECEIVE TAKE HOME RECIPES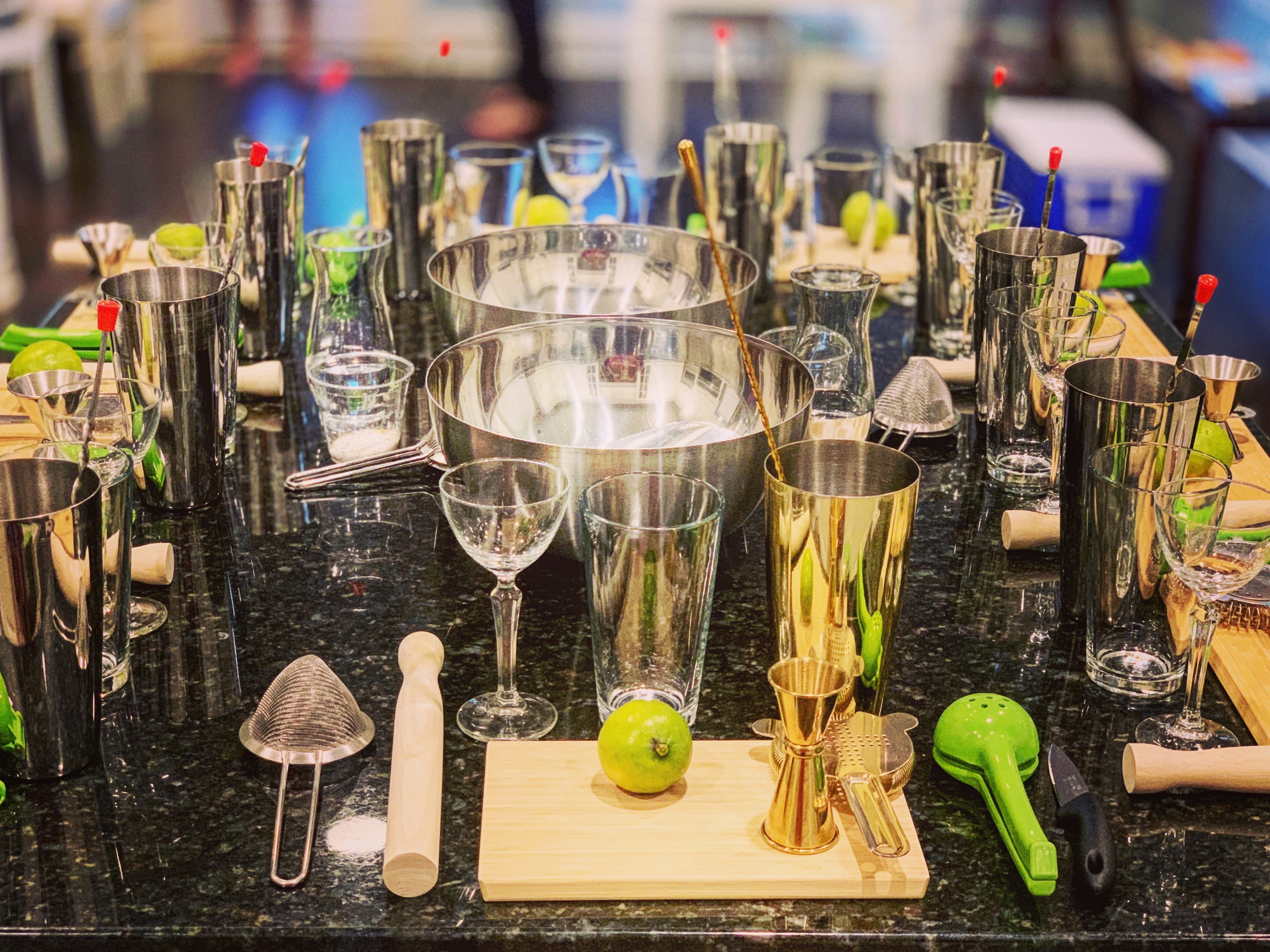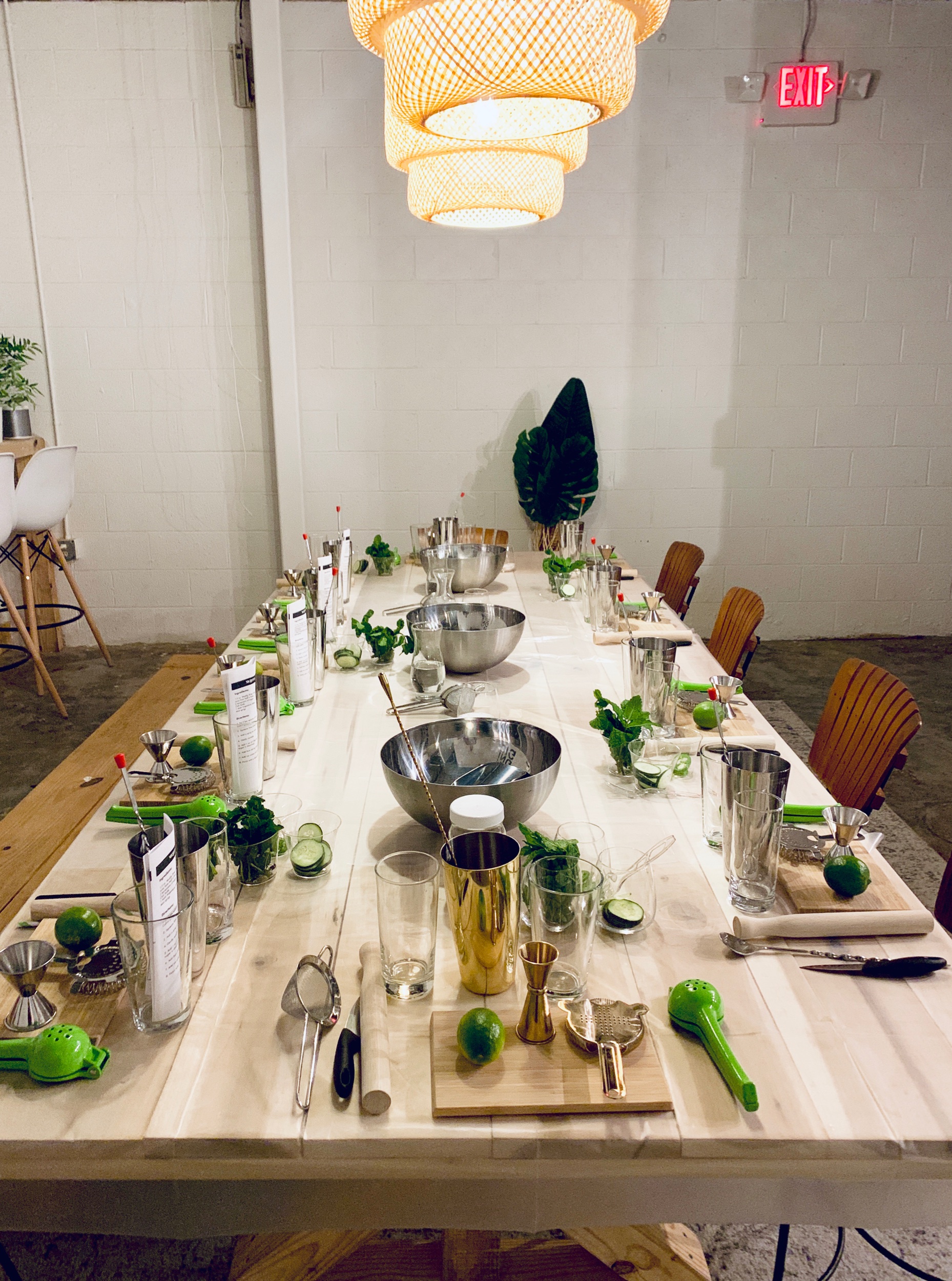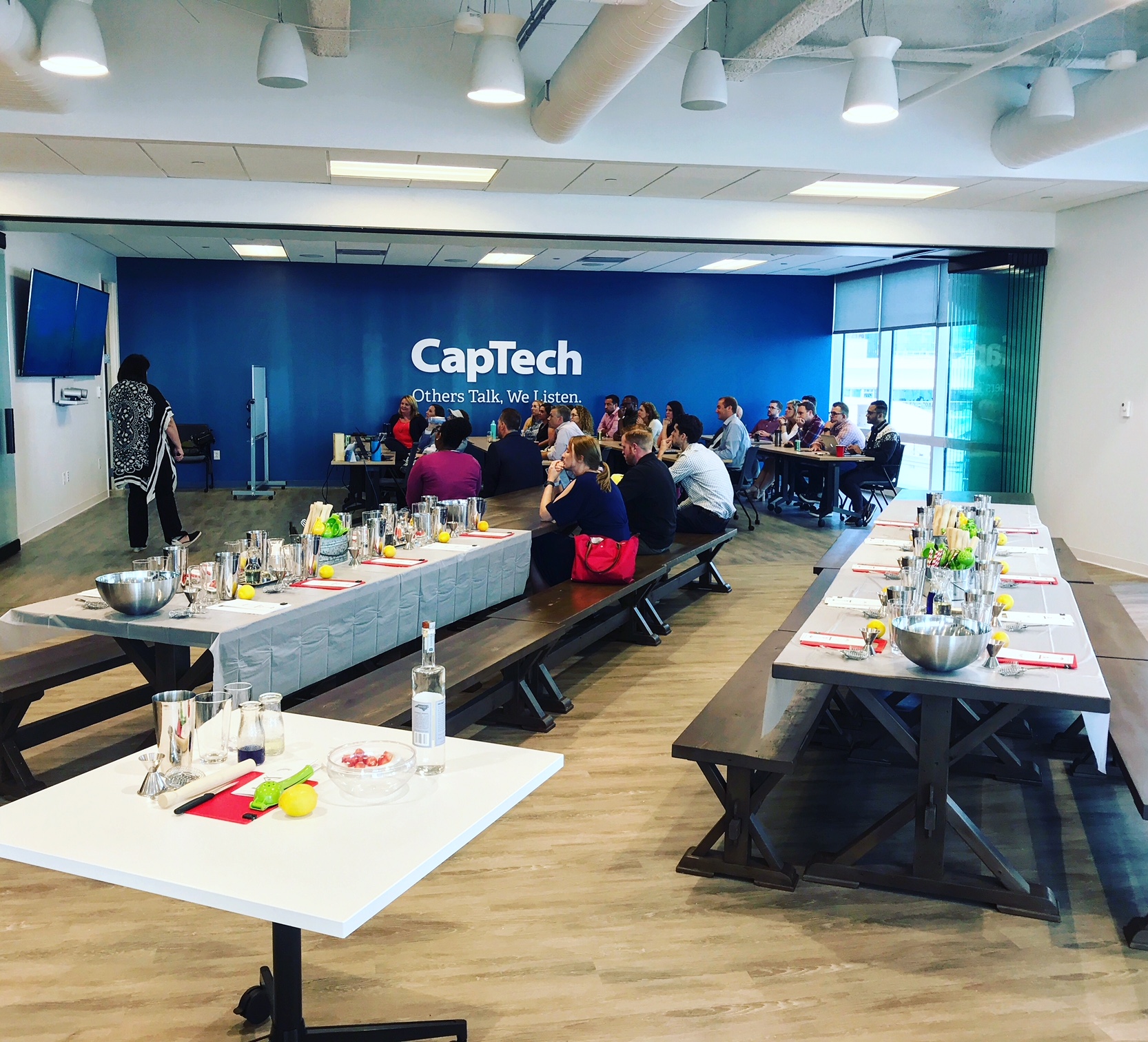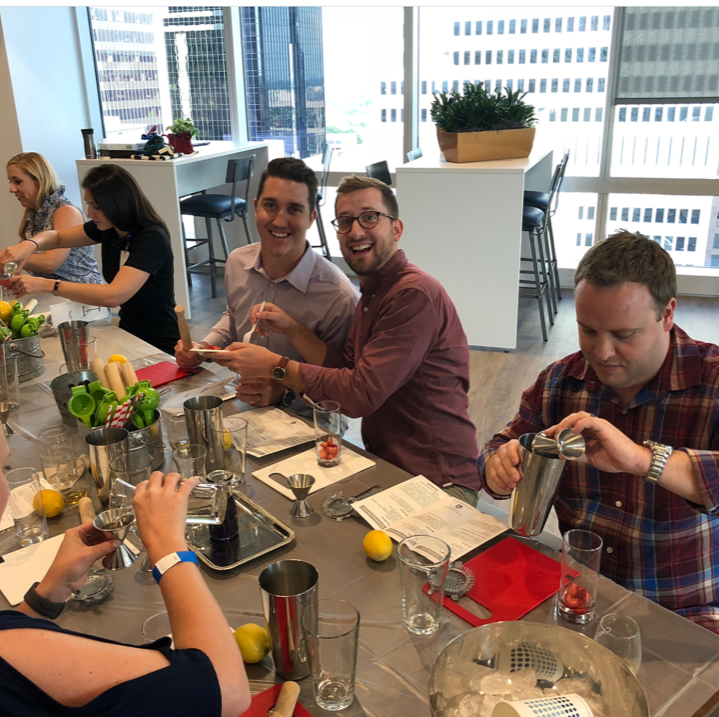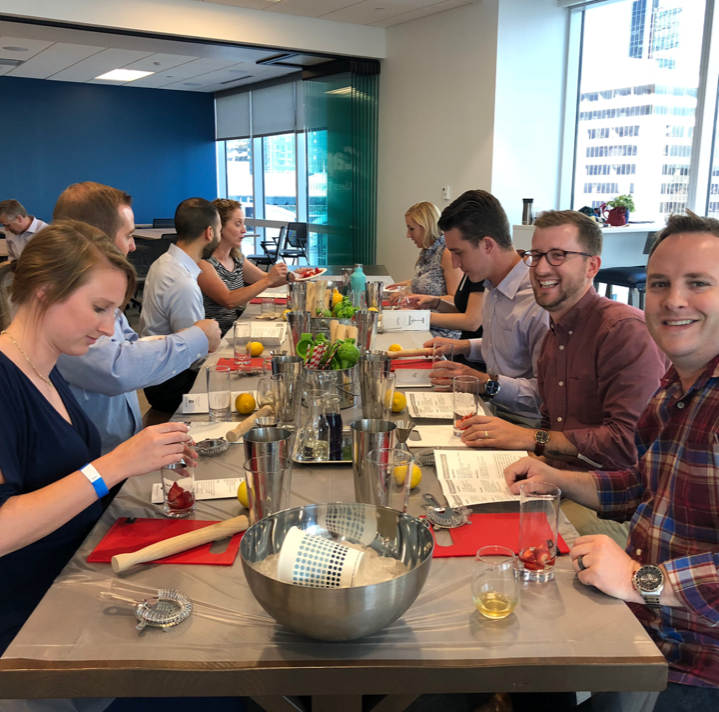 TEAM BUILDING COCKTAIL CLASSES
It's social. It's casual. It's interactive.

The elements of a well-made cocktail work like a team. Different spirits, liqueurs, sweeteners, and citrus combine to make one mouthwatering beverage. Understanding how the ingredients in a cocktail work harmoniously together have tremendous parallels when you consider why a cocktail tastes so delicious, and how the strengths of each team member combine to achieve your end goal.

Our Team Building cocktail classes can accommodate up to 30 people and be designed to include specialized experiences such as cocktail competitions, etc…
NOW OFFERING
PRIVATE TASTING SESSIONS
Scotch, Bourbon, Whiskey, Tequila
If you are planning to host a private or corporate whiskey tasting event and would like an expert speaker to guide your special guests through the optimal whiskey experience, you're in the right place!
We will connect you to local experts who will provide knowledgeable, entertaining, reliable and well-spoken experts for your...
*In-Home or In-Office Whiskey Party
*Team Building Activities with Whiskey
*Interactive Seated Tasting Seminar
*Scotch or Bourbon Tasting Bar
Select from among one of the following popular event themes:
A Tour Around the World of Fine Whiskeys (Scotch, Irish, Bourbon, Japanese)

Scotch vs. Bourbon: The World's Most Iconic Whiskey Styles in Contrast

Whiskey and Fine Cigars

Tequila and Mezcal: A tasting journey through the agave fields of Jalisco and Oaxaca
Combining whiskey tasting with tastings of other fine beverages and delicacies is also popular. Optional add-ons include wine, cheese, cured meats, cigars, chocolate, olive oils, balsamic vinegars and more.
To get a quote for your whiskey tasting experience now, call us at (704) 565-9925 or email info@liberateyourpalate.com